The time has finally come! The photos from our November Diamond Dash Wedding Show at the Hyatt Regency are in and we just can't wait to share them with all of you. This year we were so fortunate to have so many bright and beautiful faces at the show. The decor was dazzling, the laughter echoed throughout the ballroom, and the energy was incredible! We love a good wedding show, and this year's Diamond Dash was one for the books.
If you don't know what Diamond Dash is and want to know more about it, keep on reading because you're in for a treat. This recap is going to go into a little bit more detail on what the event is all about, how the whole day plays out, and how the show can benefit a soon-to-be-married bride and/or groom like you!
What is Diamond Dash?
Well, the name comes from the cake dive for diamond jewelry that happens later during the wedding show–but we will cover that bit later. The show itself is put on by yours truly, the local Perfect Wedding Guide team. This show is an opportunity for local couples to get out and have some fun with wedding planning. When the couples arrive, our team will give you a bag of goodies and $500 of PWG Bucks to spend on participating vendors inside the ballroom. Get there early and enjoy the VIP Pre-Party, which we will tell you more about right now.
VIP Pre-Party
The VIP Pre-Party is an exclusive gathering that happens just before the wedding show begins. Join other couples while sipping mimosa's and getting pampered by local wedding professionals. This year, we had an amazing DJ, Dream Factory Productions, and a top-notch expert wedding panel. Bridal Elegance by Darlene provided a veil try-on station, Blo Blow Dry Bar provided a braid bar, Photo Booth Rentals of New Mexico provided a photo booth, Charlotte's Flowers brought some gorgeous flower stems, and The Cake Boutique set up a DIY dessert station. How fun is that?! Make sure to get your ticket as an add-on to the main show for next year's Diamond Dash if you want to be part of the excitement!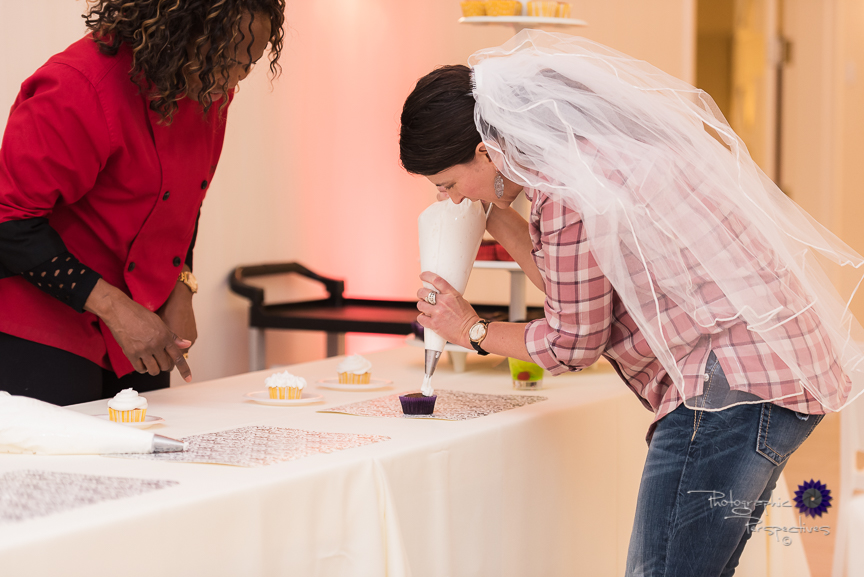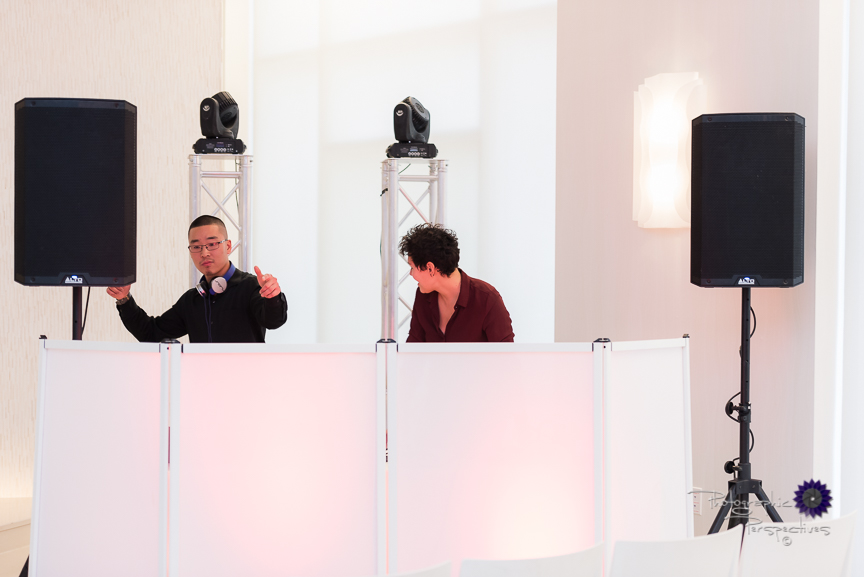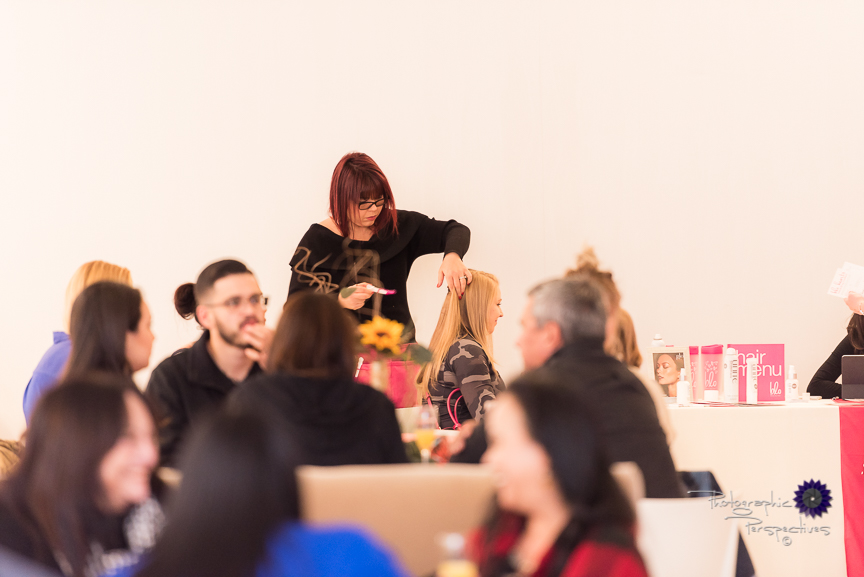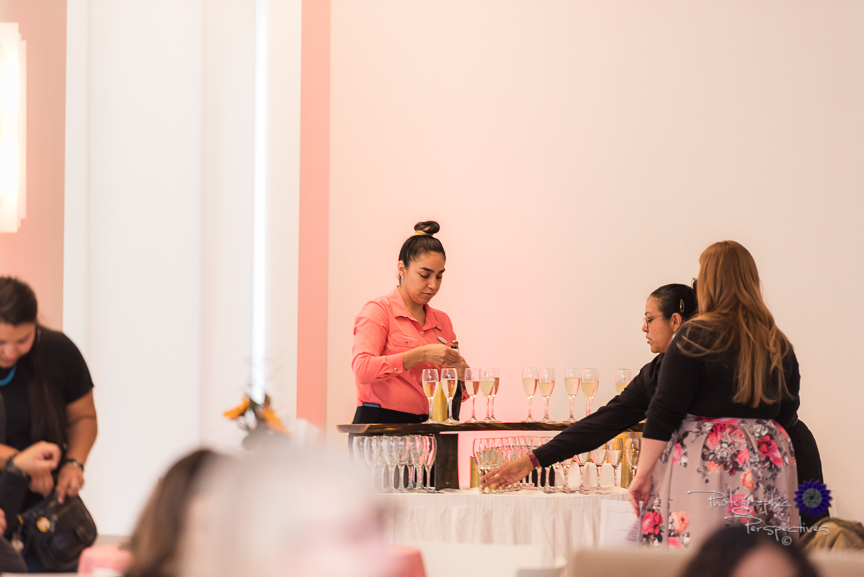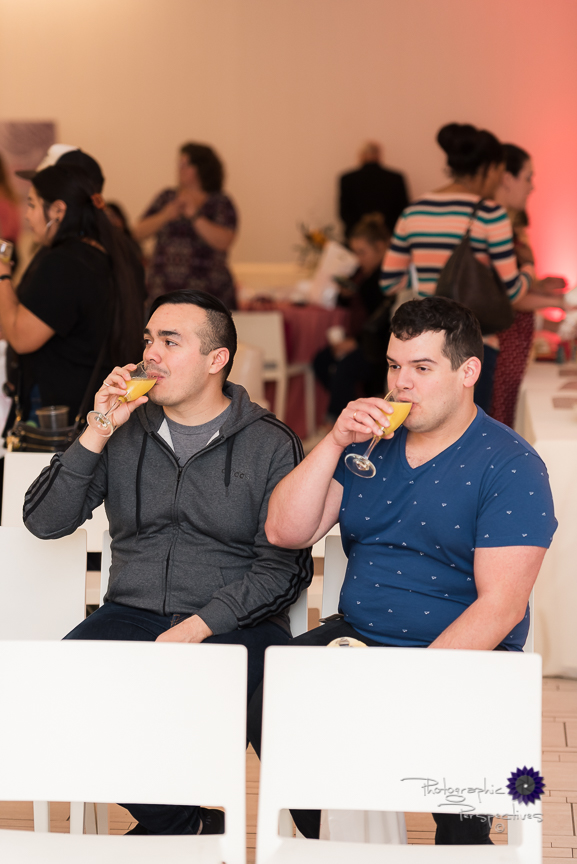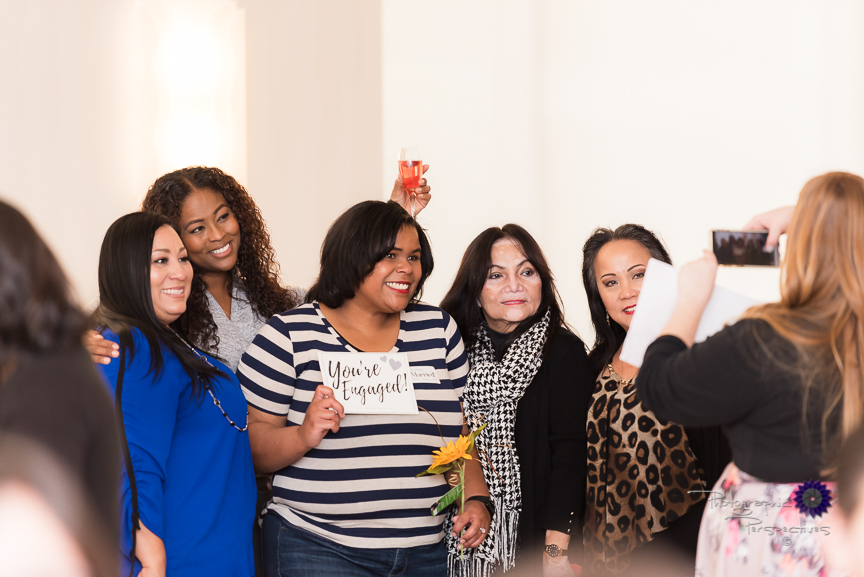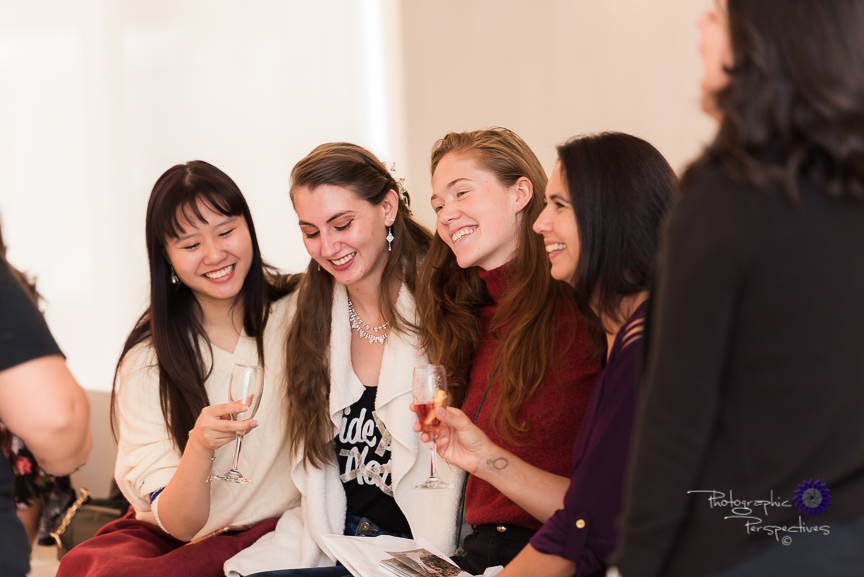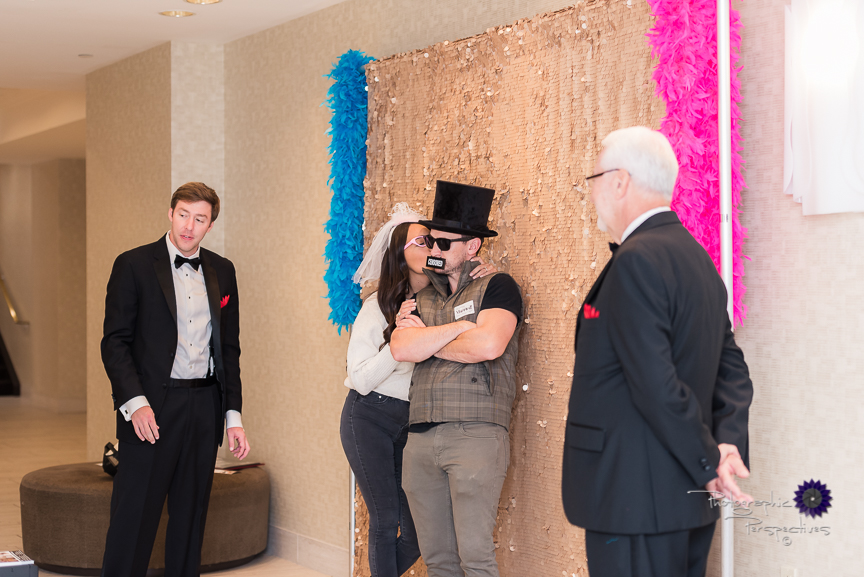 Fashion Show + Giveaways
Another unique and truly entertaining aspect of the Diamond Dash Wedding Show is the fashion show that, literally, takes center stage for the majority of the event. The latest trends and styles are modeled by local models of every gender and age for you to find inspiration. And guess what? This year, all of the styling was done locally by Bridal Elegance by Darlene, Suits Unlimited, and Blo Blow Dry Bar! Throughout the show, our fave wedding show MC, Brad King of King Mobile Music, announces the winners of our unique door prizes provided by local wedding vendors.
Vendors
This is really what the show is all about–providing you with all of the best resources to plan your perfect wedding. We invite the best of the best local wedding vendors to set up a booth and meet with prospective brides and grooms. This provides you with a wide variety of wedding photographers, stylists, cake shops, venues, and beyond! We would be lying if we said it will be easy to pick out a vendor, so come with an open heart and be ready to note your best conversations and options.
The Diamond Dash Cake Dive
And finally, the moment you've all been waiting for–the reason for the name! Toward the end of every Diamond Dash Wedding Show, all of the guests and vendors gather around the stage to watch as 5 lucky brides/grooms are chosen to put on a cute apron, tie back their hair, and prepare to get a little messy. These lucky folks have been selected to dig into a cake all at once for the chance to find the box with diamond jewelry inside. Everyone will win a prize, but only 1 of the 5 will walk away with brand new diamond jewelry! This year's stunning cake was hand-crafted by Honey & Salt Cake Co. and we were absolutely in love with it–even after it was smashed into pieces by eager brides.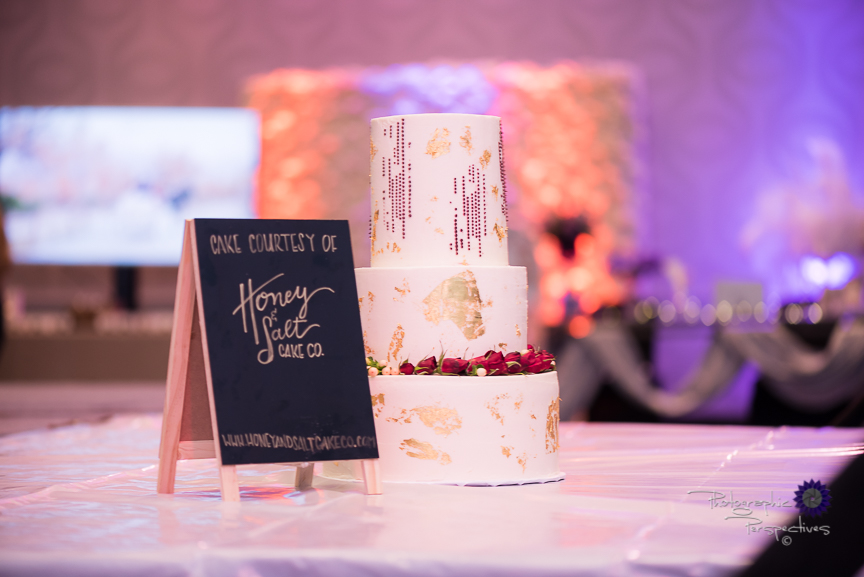 This past Diamond Dash was one of our favorites, and it wouldn't have been possible without the dedication and talent of our sponsors. The Perfect Wedding Guide gals are so grateful for those who participated and came out to enjoy all of the vendors and the fun! We want to give a special thank you to our videographers, Journey Home Media, and our photographers that provided all of the amazing photos in this recap, Photographic Perspectives!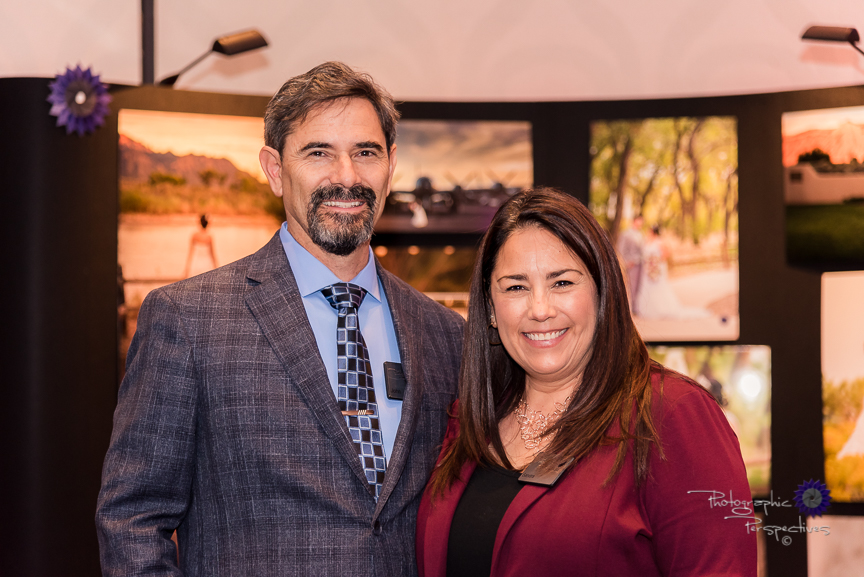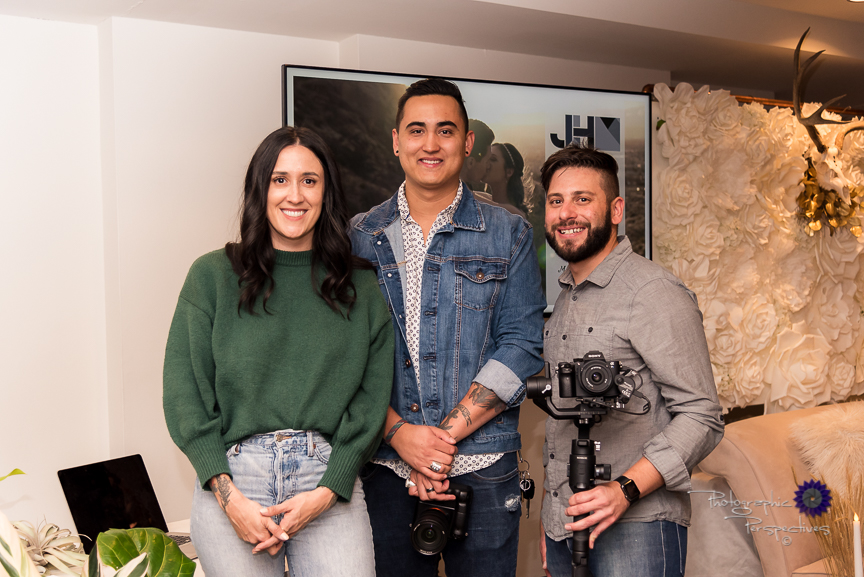 EVENT SPONSORS | Blo Blow Dry Bar, Bridal Elegance by Darlene, Charlotte's Flowers, Enchanted Events, Honey & Salt Cake Co., Hyatt Regency, King Mobile Music, NMWP, Photographic Perspectives, Skinny Secrets, and Suits Unlimited