So, if we're being honest with ourselves, most people in New Mexico know Perfect Wedding Guide for our wedding shows. Which makes sense, considering how many hundreds of engaged couples and local wedding professionals come together to make shows like the Diamond Dash, Bride's Night Out, and the Wedding Gallery possible. We're not really complaining, promise, but we actually have a lot of love and appreciation from some of our smaller events, like the Bridal Board + Vendor Mixer!
The 2019 edition of the Bridal Board + Vendor Mixer flew past us just this last week. (Of course months of planning, collaborating, and designing goes by in a dizzying but beautiful flash!) All we want to talk about is all the amazing nuggets of knowledge we learned, but wait…
What even is the Bridal Board + Vendor Mixer?!
Great question, reader! This particular event was conceptualized to fill the gap between local engaged couples and the wedding professionals who serve them. (Sound familiar?) Essentially, the Bridal Board + Vendor Mixer is oriented like a research or focus group. We invite around 10 engaged or recently married couples from the local community to come share their insights, triumphs, complaints, compliments, woes, worries, and wonders about the wedding planning process in New Mexico. 
Then, with bellies full of a complementary, gourmet dinner, the wedding professionals from all over New Mexico take note, adjust their practices, ask questions, and, hopefully, grow! It's one of the few opportunities you have in any business-client relationship to truly hear and communicate with one another. It's how we're able to keep the eclectic New Mexico wedding market moving and evolving in the right direction.
Ready to learn what the engaged couples who have come before you have to say about the wedding planning process in New Mexico? Let's jump in with our 3 main takeaways.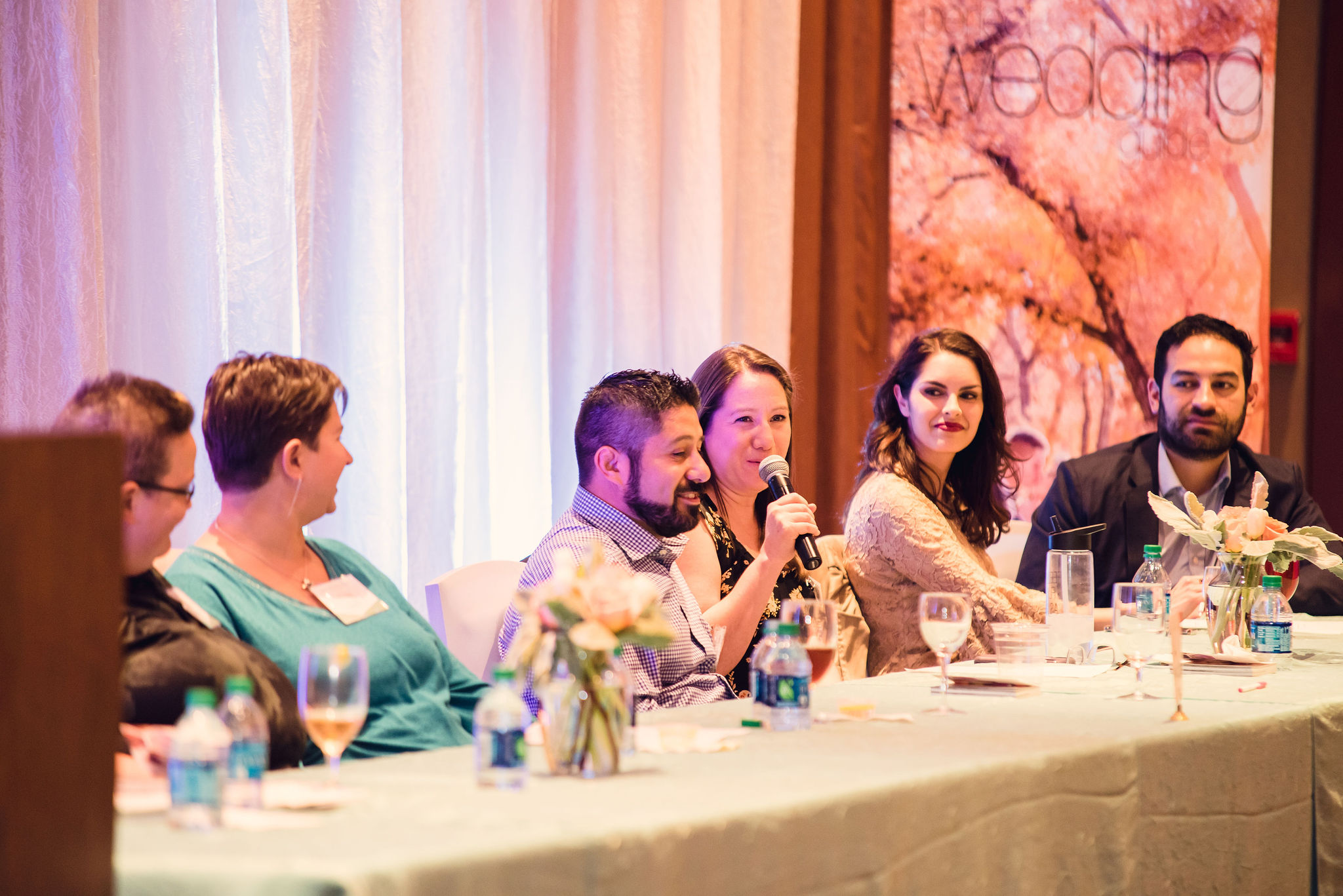 1. Inclusivity is Key.
Another word for inclusivity here could be clarity. When we asked the couples, "What is the most important quality you are looking for when hiring a wedding professional?" the conclusion was the same across the board. Couples look for those who exude kindness and personality, and vendors who actually listen to their vision without imposing their own ideas on the couple. 
When we asked the couples what the vendors they choose did to earn their business, what we heard reaffirmed these values. They appreciated (and went on to book) the professionals who didn't exclusively brag about themselves, whose websites were clear and communicative, and whose work accurately represented the couples they want to work with.
For example, if a wedding professional exclusively promotes straight couples on their website and social media channels, the chances of reaching LGBTQ couples are pretty much nil.
To sum: be clear, be kind, be inclusive, and listen well.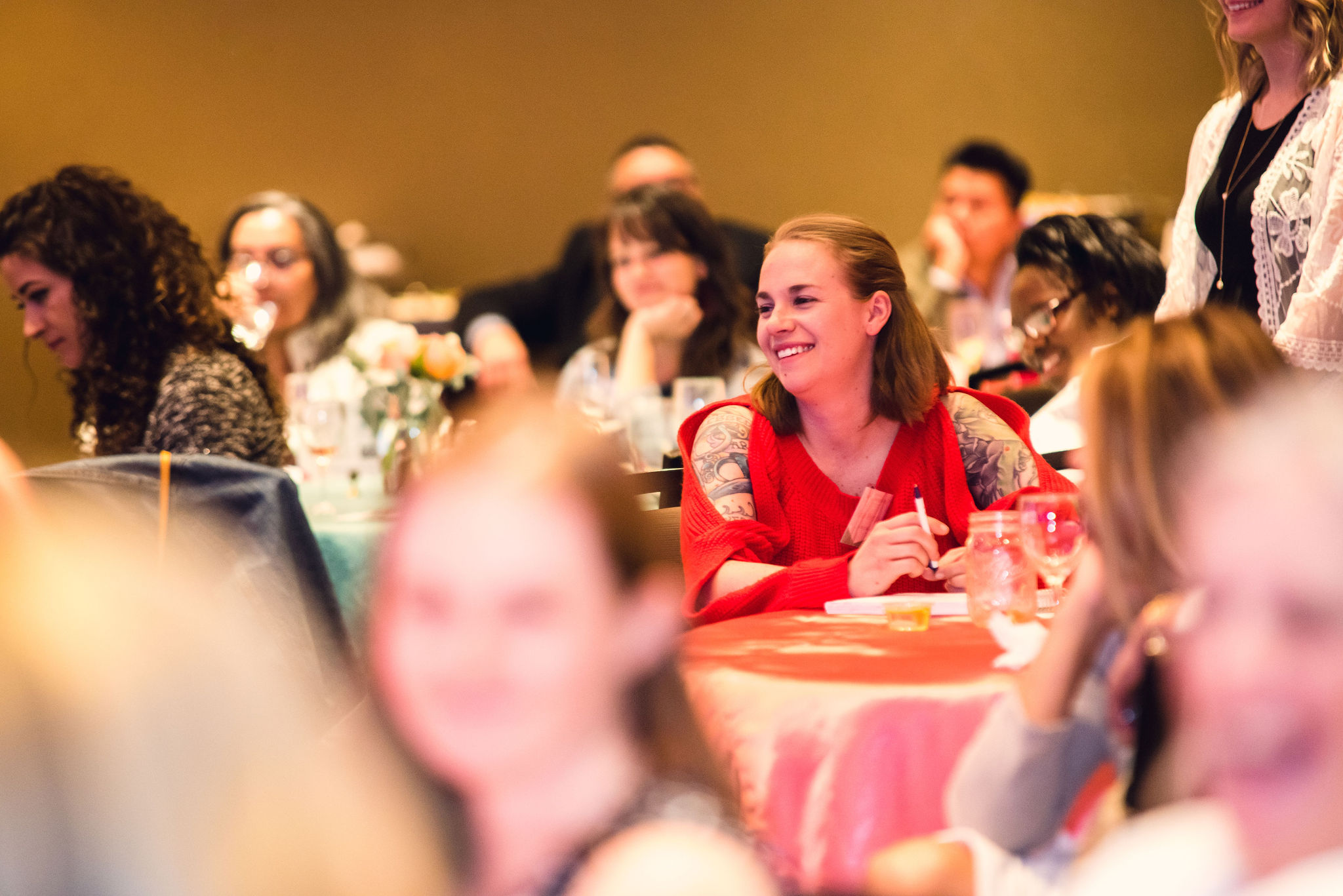 2. Stick to Email, Folks.
Yes, the digital world is ever changing, and it's so tempting to make texting your main form of communication. (You can do it from bed, from the gym, from the couch with Netflix playing in front of you, so we totally get it.)
But, because lots of couples create a specific email address for wedding planning, keeping all communications in one place is best. There's higher visibility of conversations in email as well, so accountability comes much easier.
Also, hate is a strong word, but our couples felt strongly about this: they hate phone calls. Like, really and truly. Most couples are at work during a business's hours of operations, or they're at home with their partners and families.
Remember: stick to email.

3. Yes, Social Media is Still Important.
Your website should still be the home of your business, but social media is where the vast majority of couples look for wedding inspiration. The two top contenders, which you might be able to guess already, are Instagram and Pinterest.
Instagram is a great platform to utilize, according to the local couples, because it's easy to return to feed posts for references — though they love seeing stories, especially of behind-the-scenes previews for styled shoots and weddings. Pinterest is beneficial for businesses as well because it's so visually-oriented. Then, there's always the concept of pinfinity, too!
(Pinfinity = the fact your pins continue to be recirculated by pinners long after you post them, whereas Instagram posts are usually only seen within the first 48 hours of posting.)
Here's your excuse to log on, friends, and show the world what you're working with.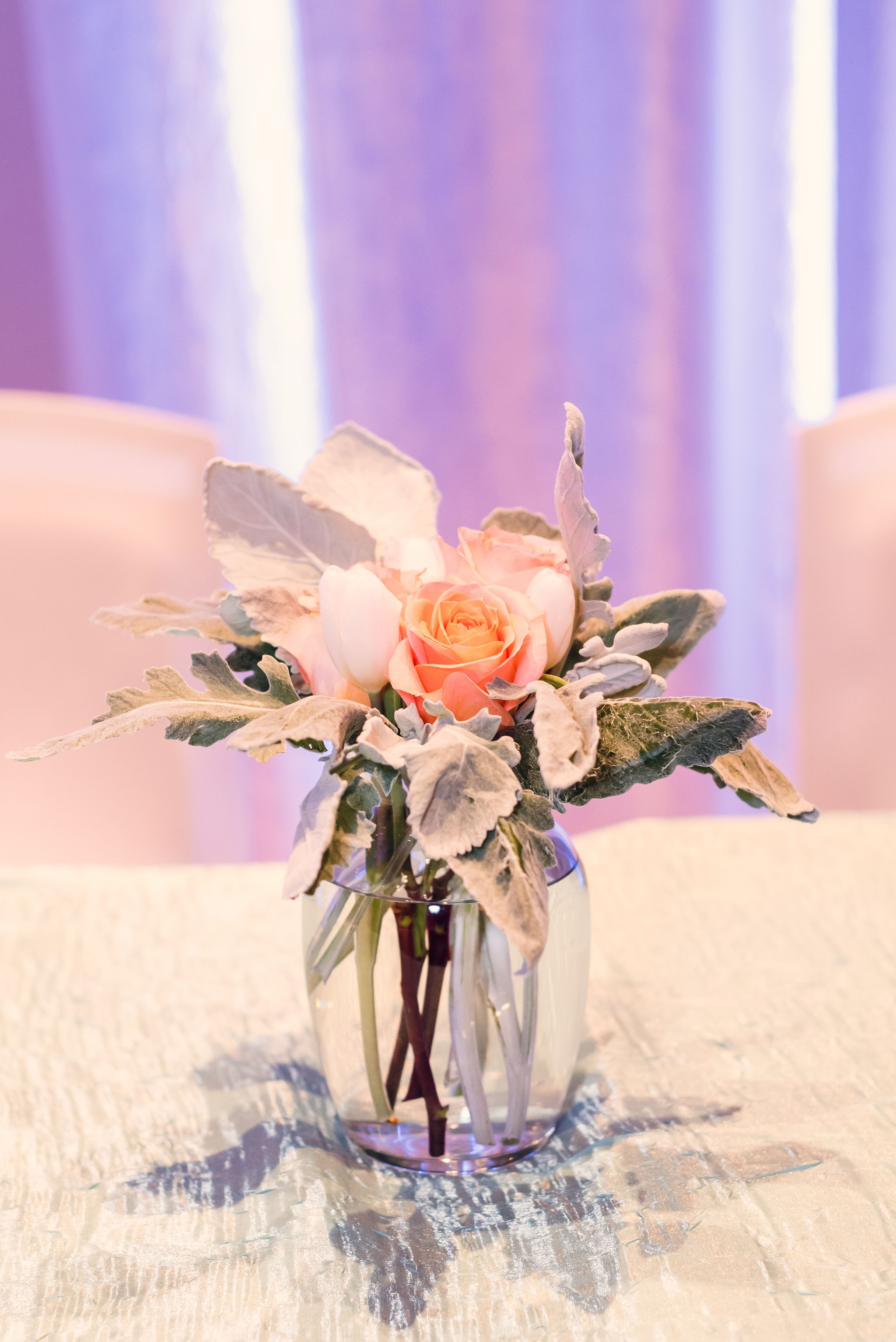 A very special thank you to all the incredible local businesses who made this awesome, collaborative event possible: Embassy Suites, for generously hosting us and feeding all our guests a marvelous meal; De Novo Pastoral Services for being our informed and entertaining emcee; Beth Waldron Photography for capturing all the fun above; Estella Floral Design for our darling centerpieces; Funky Olive Designs for our pretty little invitations; Cello for Weddings for serenading all our guests with delightful live cello music; and Black Swan Events, for transforming the ballroom into a conducive, inspiring space.