Seems like we've been feeling particularly affectionate towards Santa Fe this week, but how could we not? Not only is spring finally reaching it's delicate tendrils up to our Northern counterpart, but locals and visitors are slowly realizing how perfect the city is for weddings. From our last feature's vibrant vibes, to the stunningly tranquil and exquisite celebration below, both remind us just why we love Santa Fe so!
Grace + Jack were married at La Fonda on the Plaza on September of this past year, and we still aren't over how gorgeous and welcoming the couple + their special day was. Captured by the ever-talented Blue Rose Photography, Grace's delicate lace gown, muted bouquet, and Jack's sky-blue accents completely encapsulate the couple's favorite things about Santa Fe. As the bride says,
There is something healing, therapeutic and uniquely romantic about the city and we wanted all of our closest friends and family members to witness it's grandeur and magic as well.
Though they aren't New Mexico natives, Grace + Jack are very familiar with the state, and we love hearing that their affinity for the historic city parallels our own. Hailing from Memphis originally, both parts of the duo visited Santa Fe frequently as children and Grace even toured the entire state as a singer songwriter!
The coolest part about that? Grace wrote a song for Jack and serenaded her new hubby with an electric guitar borrowed from the live band at the bar their party ended up at. In her wedding dress. To the entire bar.
And the coolest couple award for 2017 goes to….. Just kidding! We love all weddings too dang much to pick favorites. But you can, if you'd like. Scope out these gorgeous photographs from Blue Rose Photography and tell us: On a scale from 10 to 10, how much do you love this wedding?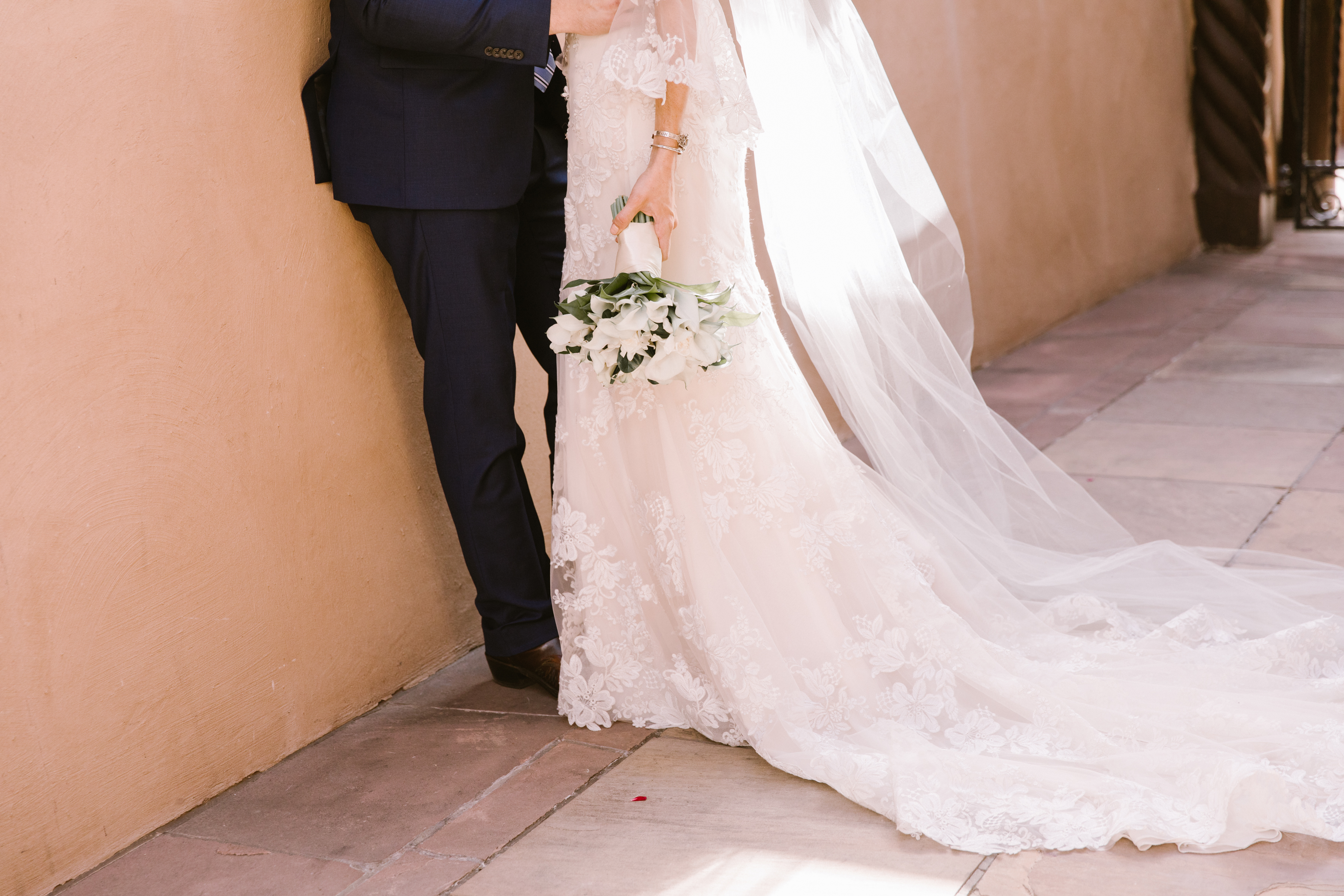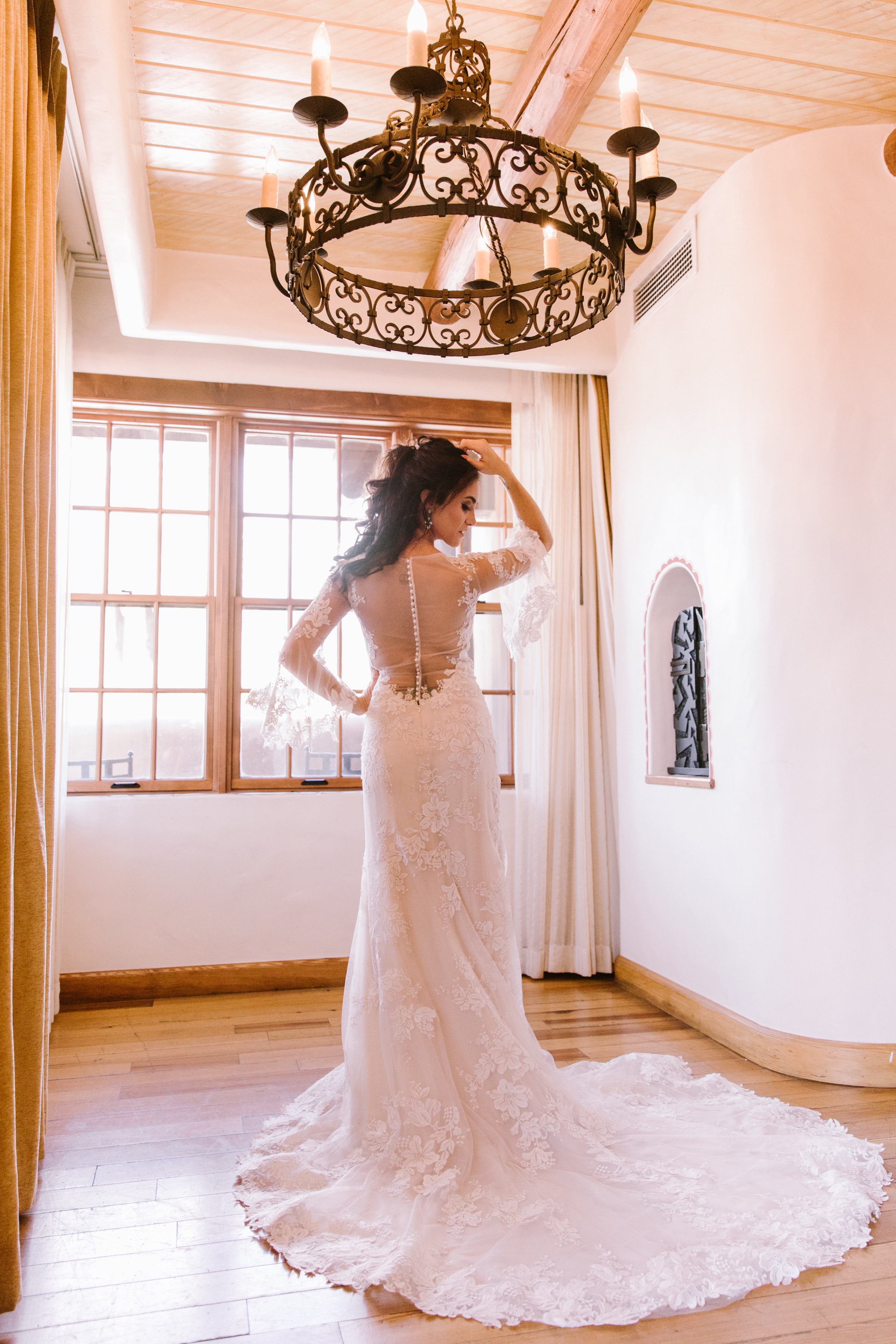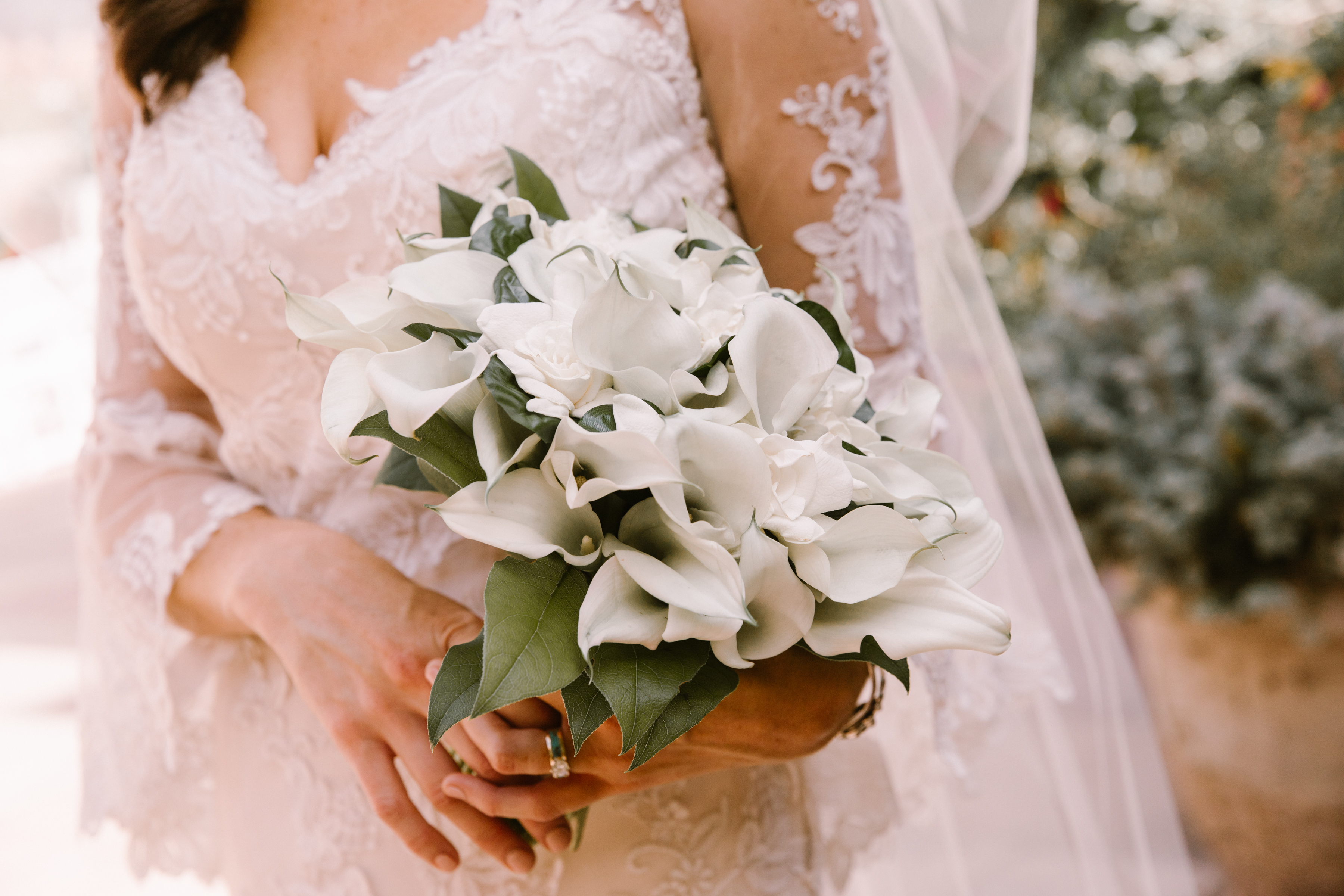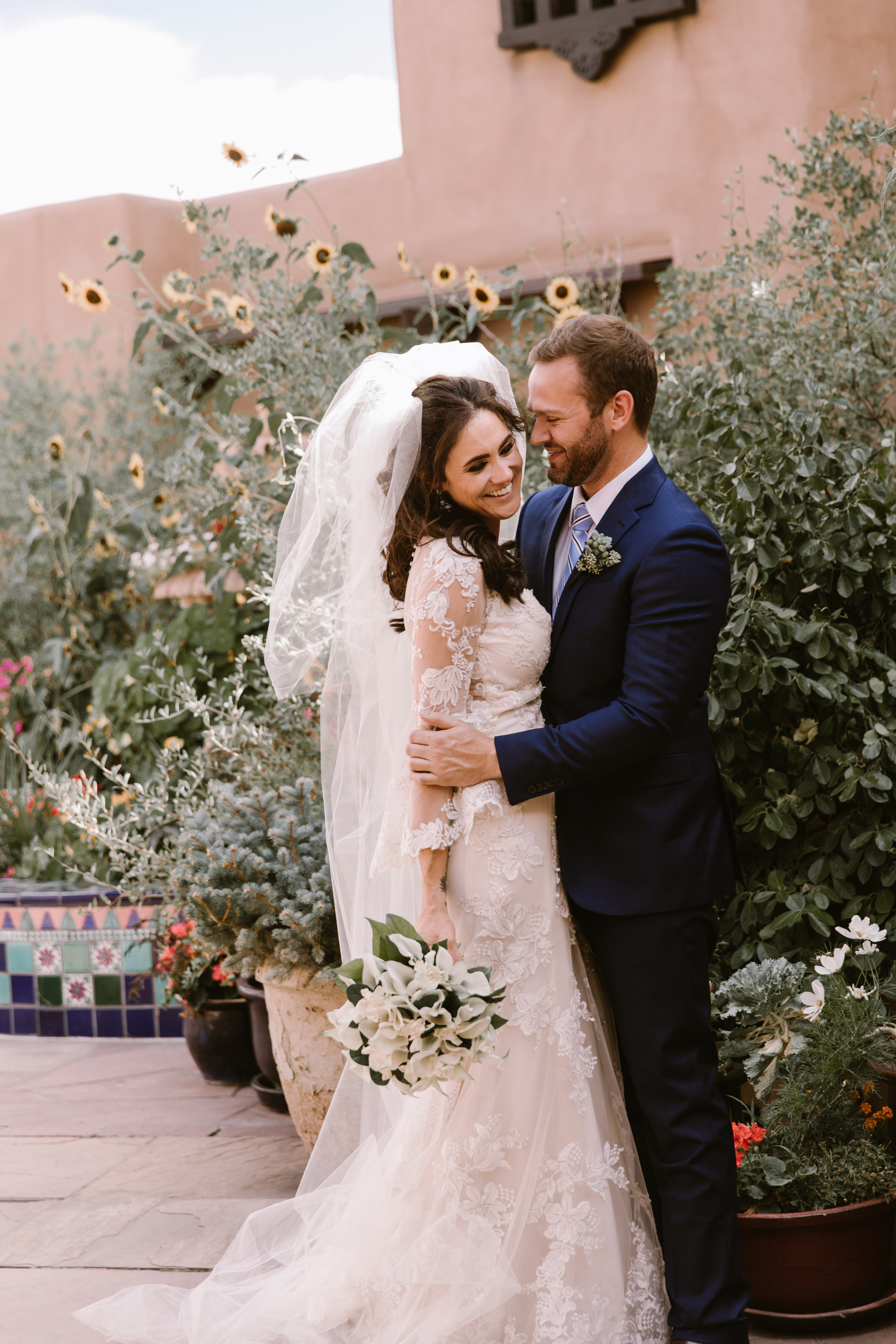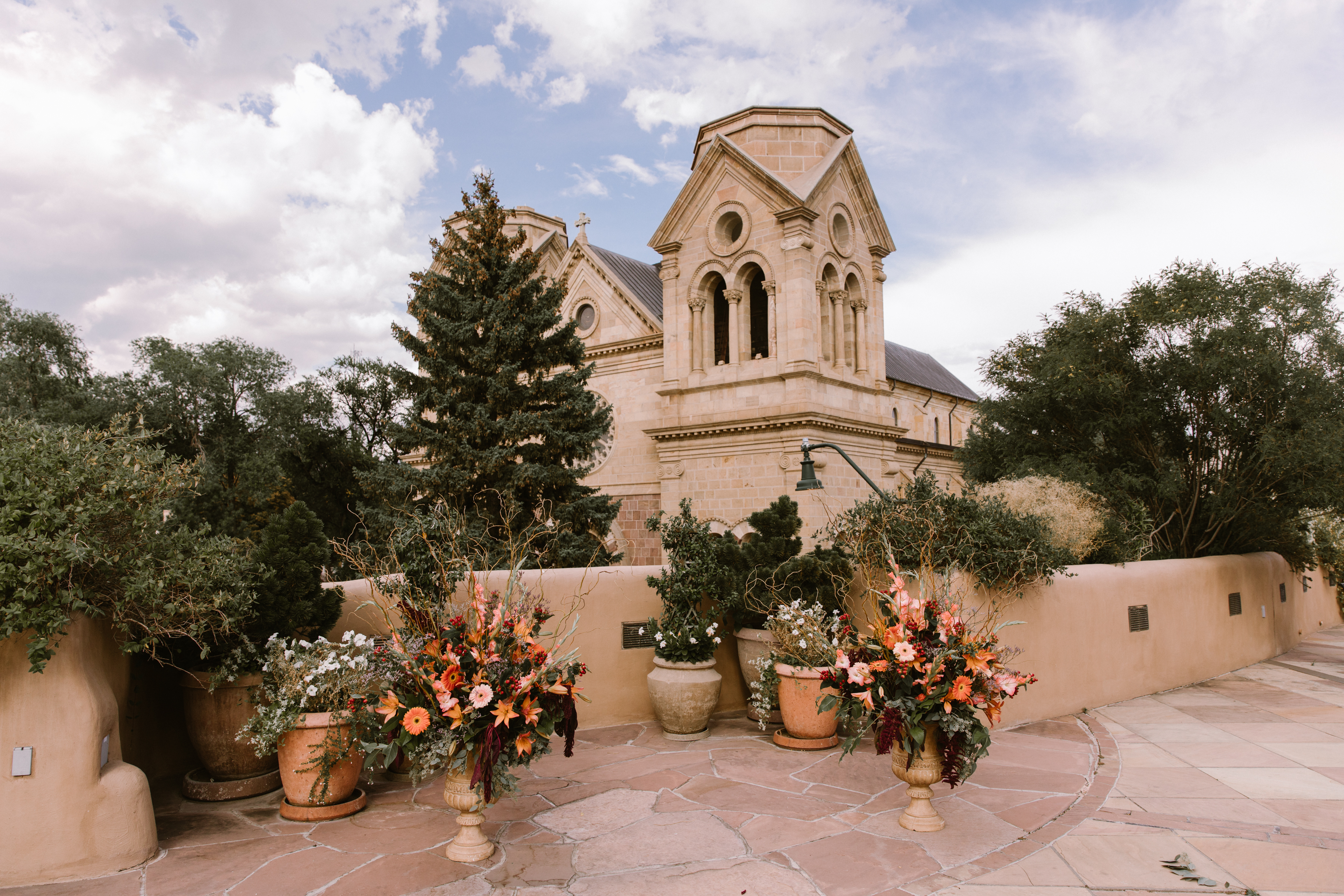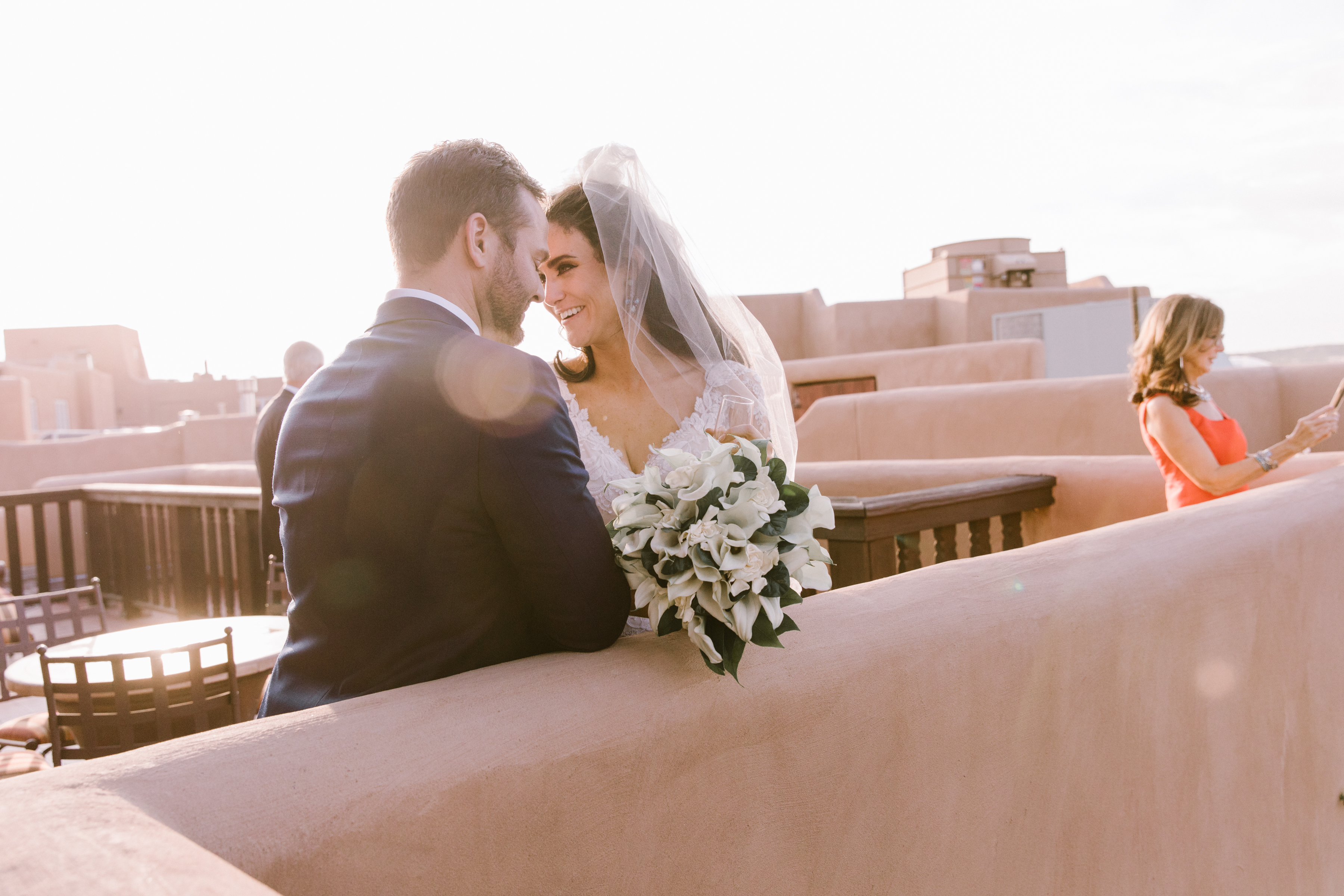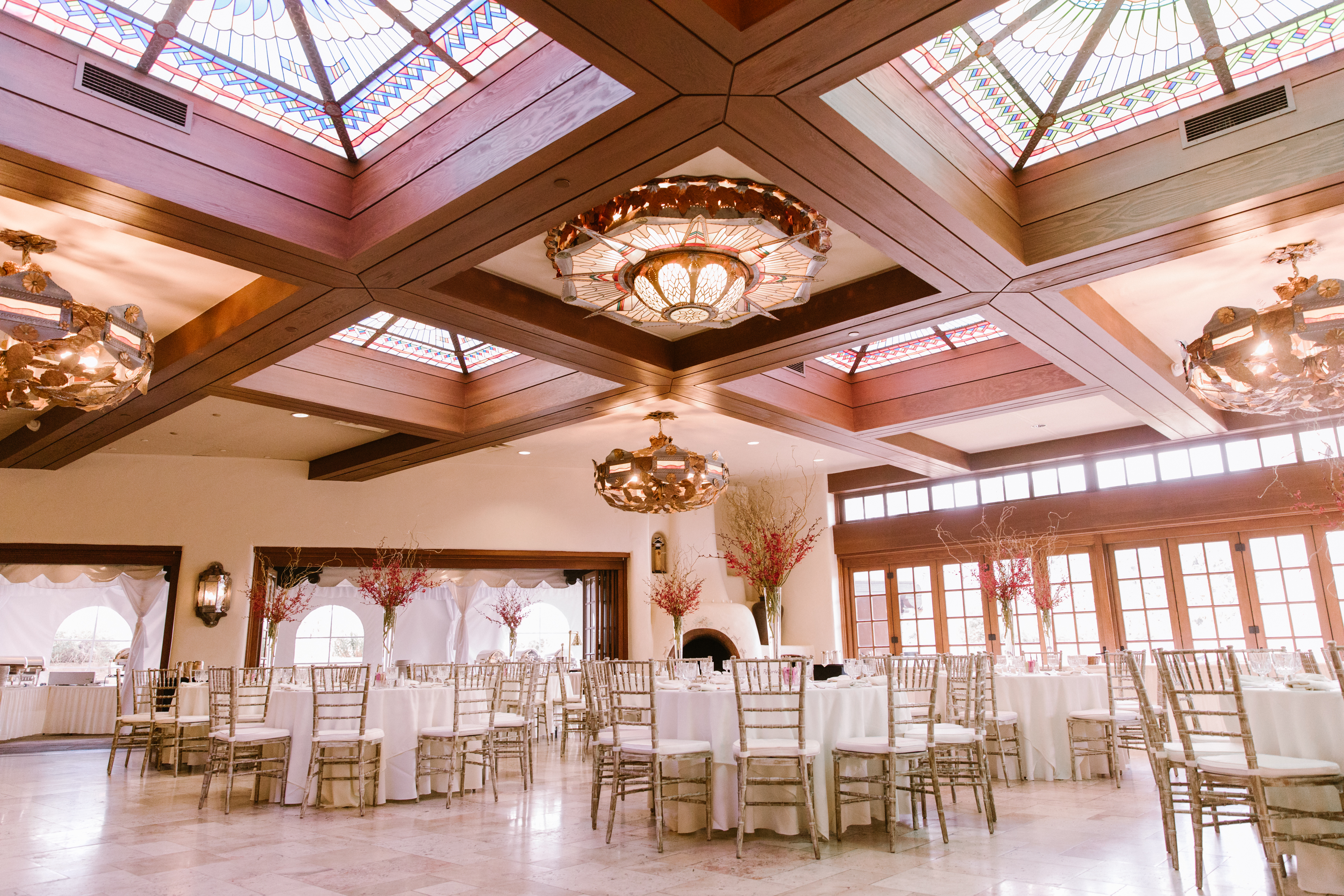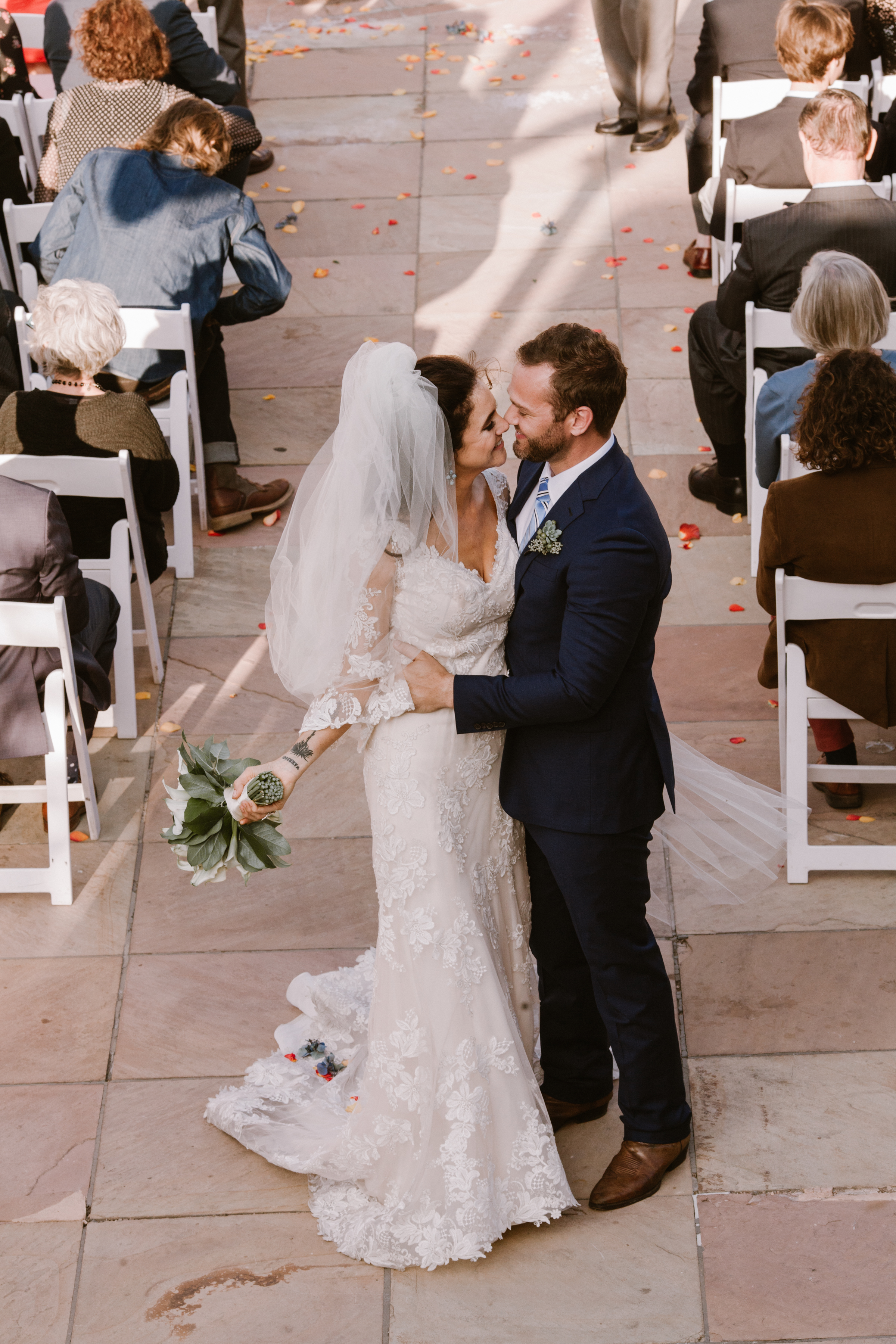 Featured Venue: La Fonda on the Plaza | IG: @lafondasantafe
Photographer: Blue Rose Photography | IG: @bluerosestudiosnm
Cake: Chocolate Maven | IG: @chocolatemaven
Floral: Margaret Bost Floral
Officiant: Naomi Fiske