When you hear the phrase blow dry bar, your mind might conjure up imagery of 1950's ladies in pleats and patterns getting blow-outs and blow-drys all in a row. But with just a three letter distinction, the blow dry bar suddenly becomes Blo Blow Dry Bar, and everything changes. Gone are the days of mint green tile and hair as tall as the doorframe. Instead, here among our wedding professionals in Albuquerque, we have sleek edges and minimalist white space with lush, comfortable seating that makes your hair appointment feel more like an appointment in the clouds.
The Bloers, also known as your stylists, have dedicated their nimble fingers to elevating your hair. In height, maybe if that's what you're into, but definitely in quality. By using the best quality ingredients paired with their meticulous training, you'd be hard pressed to not feel like your best self coming out of there.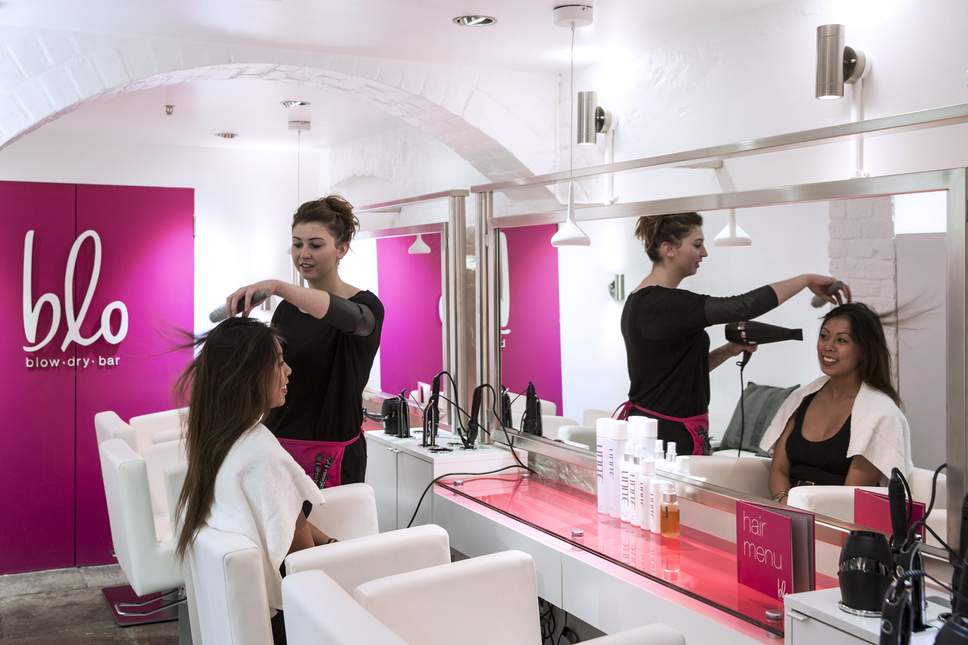 Which, yes, the focus of your wedding day is love, love, and more love, as you know. But regardless of how deep your love for your partner runs, it's difficult to focus on anything else when you don't feel like yourself. With so much to worry about when it comes to planning your wedding day too, the last thing you want to be focus on is a misplaced hair or an updo that doesn't match your personality. Not to mention the hundreds of photos from your photographer and guests that will memorialize your celebration of love forever.
But don't worry, and don't let anyone tell you its vanity. It's a day you want to remember and revisit fondly, for the rest of your everlasting marriage, so place your beautiful face (and hair!) in the talented hands of beauty professionals you can trust with Blo Blow Dry Bar.