Yep, it's back already! If you missed our first round, you'll definitely want to pop on over to the Wedding Venue Hotspots, Part One post. If you didn't miss it, then we're sure you're on the edge of your seat for this post, just like we are! The variety of venues, vibes, and values available makes the New Mexico wedding-space scene one of our favorite sources of inspiration. From traditional adobe and colorful cathedrals, to modern farmhouses and rugged rail yards, the options are endless here.
Then, as you might imagine, trying to choose only 18 of our top wedding ceremony and reception venues seemed nearly impossible! Luckily, from our little perch here in the local wedding community, we've been able to cultivate awesome business friendships with the creative teams who run wedding venues in New Mexico. So it actually turned out to be pretty easy to choose, considering all of our favorites also have staffs who are dedicated to excellence, and stellar reputations to precede them.
Enough with the flattery though, let's jump back into our curated list!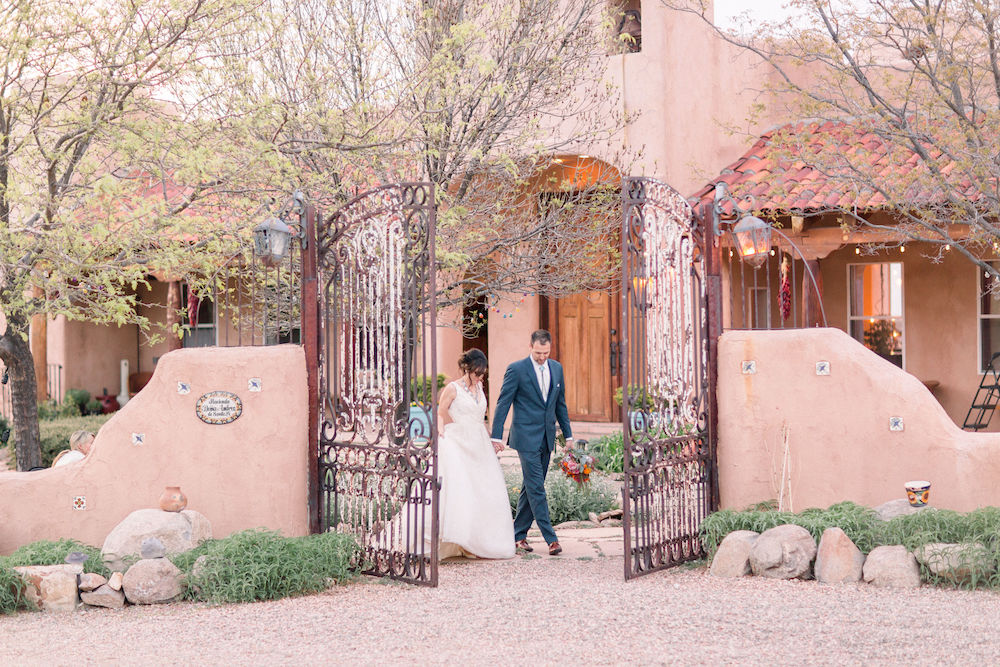 Hacienda Dona Andrea is nestled in the hills 25 miles outside of Santa Fe and one of the hottest, and most private, spots to get married in New Mexico. The 13,000 square-foot old-world estate offers glowing mountain views, ceremony and reception spaces. Their nine deluxe bedrooms allow for up to 30 of your closest family and friends to stay with you while making lifelong memories during your special weekend. The hacienda is rented exclusively to one party at a time. Couples can plan their wedding their way with chairs, tables, and tableware rentals onsite and free choice of outside vendors. You get your wedding and the whole hacienda, too.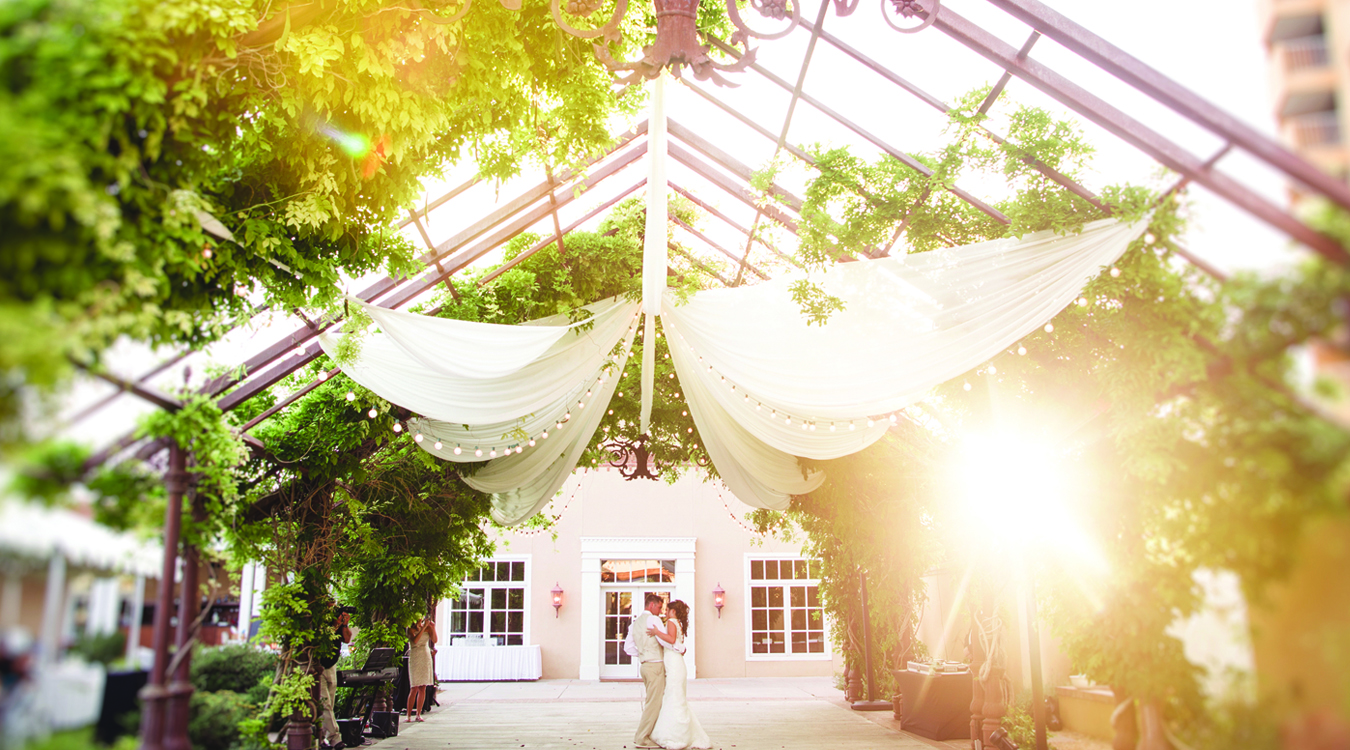 Whether it's a magnificent formal reception or an intimate outdoor event, Hotel Albuquerque at Old Town offers a flexible and elegant array of wedding and reception spaces that can fulfill your vision. The property has more than 62,000 sq. ft. of event space, including two state-of-the-art grand ballrooms and gracefully landscaped gardens with fountains, rose arbors, lawn courts, and a Victorian-style pavilion. The centerpiece of Hotel Albuquerque is the 19th-century style non-denominational chapel, San Isidro de Capilla, which seats 156 guests under a soaring vaulted beam ceiling. Hotel Albuquerque at Old Town's memorable settings are the perfect backdrop for your dream wedding.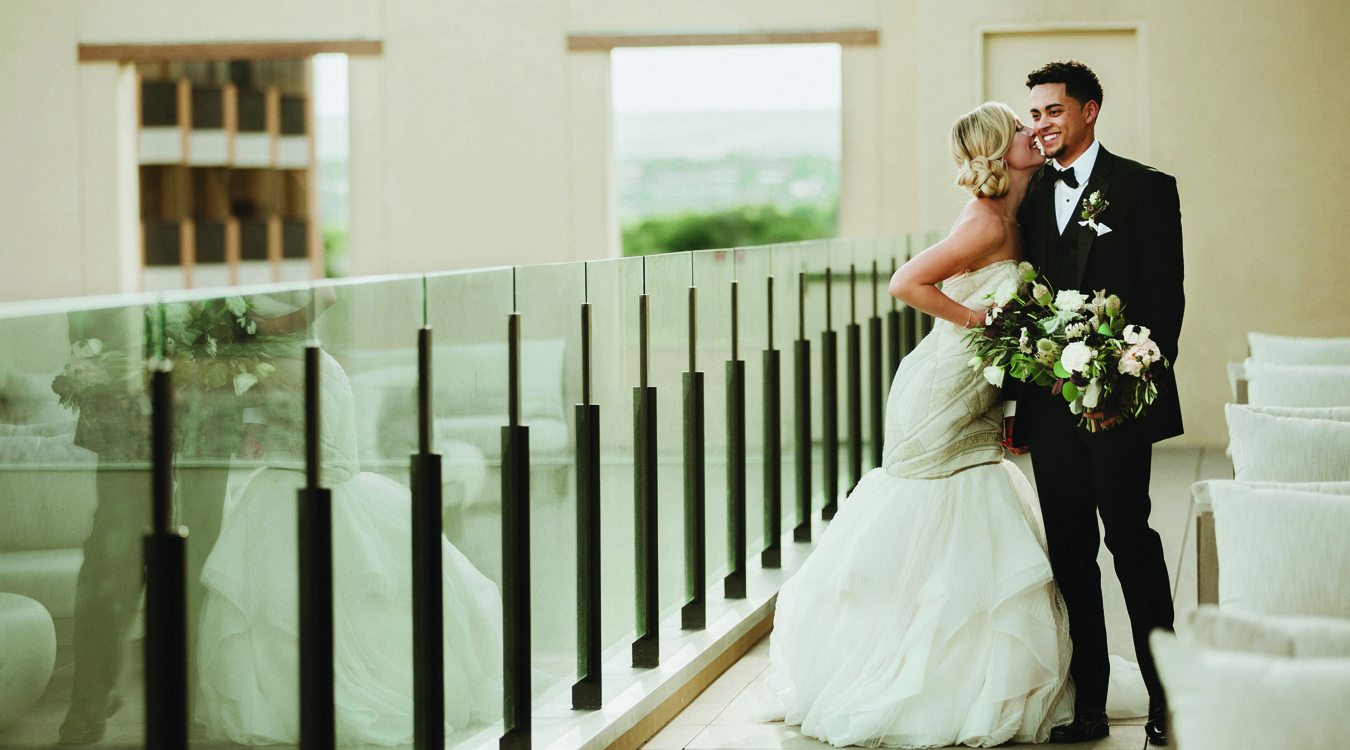 Albuquerque's newest luxury hotel, Hotel Chaco, offers spectacular panoramic views of the Sandia Mountains, downtown Albuquerque, and historic Old Town. Designed by the world renowned architectural firm, Gensler, the uniquely contemporary spaces are perfect for intimate and grand events. The Terrace Suite is ideal for a grand outdoor event and the serene courtyard and gardens are perfect for a quaint wedding ceremony, with additional ceremony space available at the adjacent Hotel Albuquerque at Old town. This exciting space is unlike any rooftop ceremony and reception venue in Albuquerque.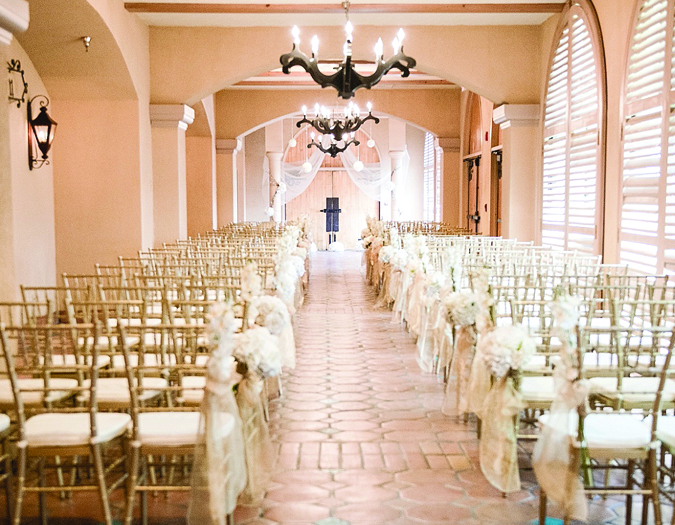 Hotel Encanto de Las Cruces has a Spanish and Mexican Colonial ambiance and offers couples sophisticated wedding venues. Up to 500 guests can be accommodated in the tasteful San Andreas Ballroom, while the smaller San Rafael Ballroom can fit up to 200. Weddings can also be held at one of the several beautiful outdoor spaces, with palm trees, fountains, and colorful flowers. The events lawn, adjacent to the elegant pool, the Jardín Sagrado Event Garden, and the stylish Azul Lounge patio are all perfect for receptions and ceremonies. The unique settings at Hotel Encanto de Las Cruces feature old world charm with modern amenities to make your special day perfect and memorable. 
Hyatt Regency downtown Albuquerque is a historically urban venue for your wedding ceremony and reception. Our Whyte Room is a blank canvas to design your dream ceremony or reception. Experience our unique ABQ, city-vibe with a touch of contemporary, and a dash of elegance…all that's left is your signature.