Florists, officiants, and DJs, oh my! We say this a lot, but planning your wedding really is quite the task. You've got vendors to meet and book, aunts and uncles to invite (or not invite — we don't judge), shoes to find, makeup trials, gowns to get fitted — and that's not even the half of it all. So if you're feeling inundated, we understand. And we're here to offer you some relief, as there's one delicious treat waiting for you in your near future: your wedding cake!
When you choose The Cake Boutique for your cake, the whole process is even sweeter, too. For over 5 years, The Cake Boutique has been serving Albuquerque + Santa Fe locals the most delectable confections for their special day, knowing full well that your wedding celebration is one of the most important moments of your life. Creating custom wedding cakes (or cupcakes and cookies!) is The Cake Boutique's speciality, and working with every couple's budget is of the utmost importance to their team.
Which is why we value Birdie, a wedding cake expert from The Cake Boutique, and her advice so highly, and over the years, we've compiled some incredible tips and tricks from her. Luckily for you, we aren't in the business of hoarding industry secrets. Remember when we said we understand what an incredible feat it is to plan your wedding? We truly meant it, so we're here to share everything we've learned, with some gorgeous cake inspo to boot!
The best advice I can give to those blushing brides is to prioritize where the wedding cake will fit into her perfect day. Hopefully she can then create a budget for what she would like to spend on the cake. For example, if flowers are not high on the list of where she wants to make the most lasting impression from her day, she can then allocate fewer funds towards the purchasing of flowers to allow her more design options for her wedding cake!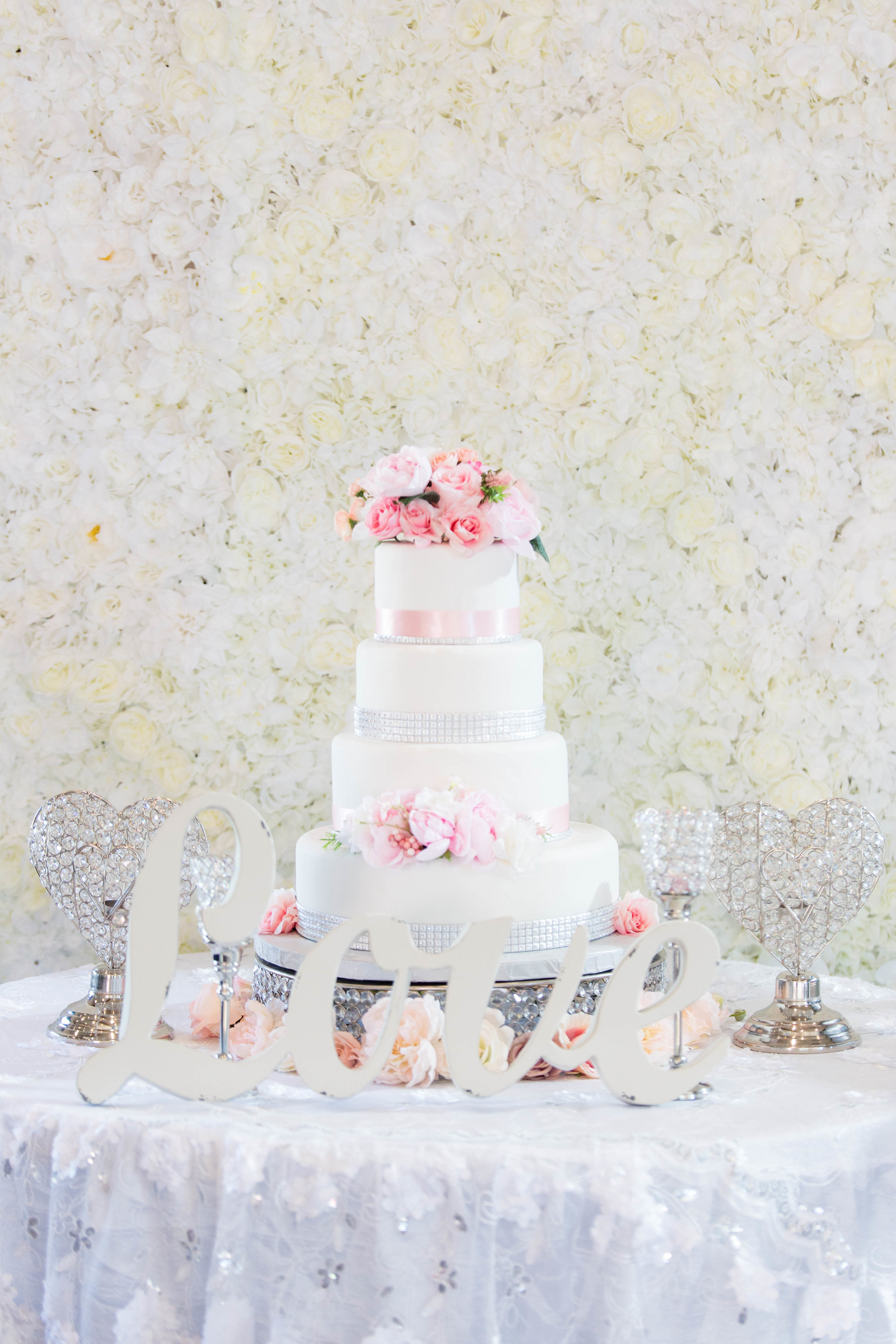 Here's one of the thriftiest wedding cake hacks ever:
Instead of creating one extravagant cake that can feed all of your guests, have your baker create a small cake, which is meant for the cake cutting, pictures, and feeding a few guests. Then, have a simpler, easy to cut sheet cake that can be hidden in the kitchen and cut up afterwards for all of your wedding guests to enjoy.
And another wallet-saving tip!
You can also utilize a dummy tier out of foam! Many bakeries can help achieve the look of a multi-tiered wedding cake for less, by substituting decorated foam tiers in between real tiers of cake. This will be a huge blessing to your bank account… Trust us!
And some final words for all couples, regardless of cake preferences:
My words of wisdom for brides out there would be to just be a little bit selfish when planning her wedding. I've met with so many brides who get caught up in trying to please all of the different people in their lives. Trying to consider everyone else's thoughts and opinions when it comes down to what will be right for them will only lead to undue stress.