Some may say that the first day of forever with your significant other begins on your wedding day, and we simply have to disagree. Yes, we know, we're always fawning over some beautiful wedding celebration or another, but really, when considering the heart and history that leads up to the wedding day, the magic begins much earlier.
That's right, we're talking about the proposal. And even before the proposal, too! That magical moment, which may seem innocuous at the time, heralds in a new life as soon as you meet your soon-to-be spouse.
We love a good wedding, but even more, we love a good beginning. Which is why we asked our local engaged couples just that: how did your love story begin? The tales of triumph and love that poured in were almost too much for our hearts to bear, so of course, we had to share one here with you.
Jasmine + Alex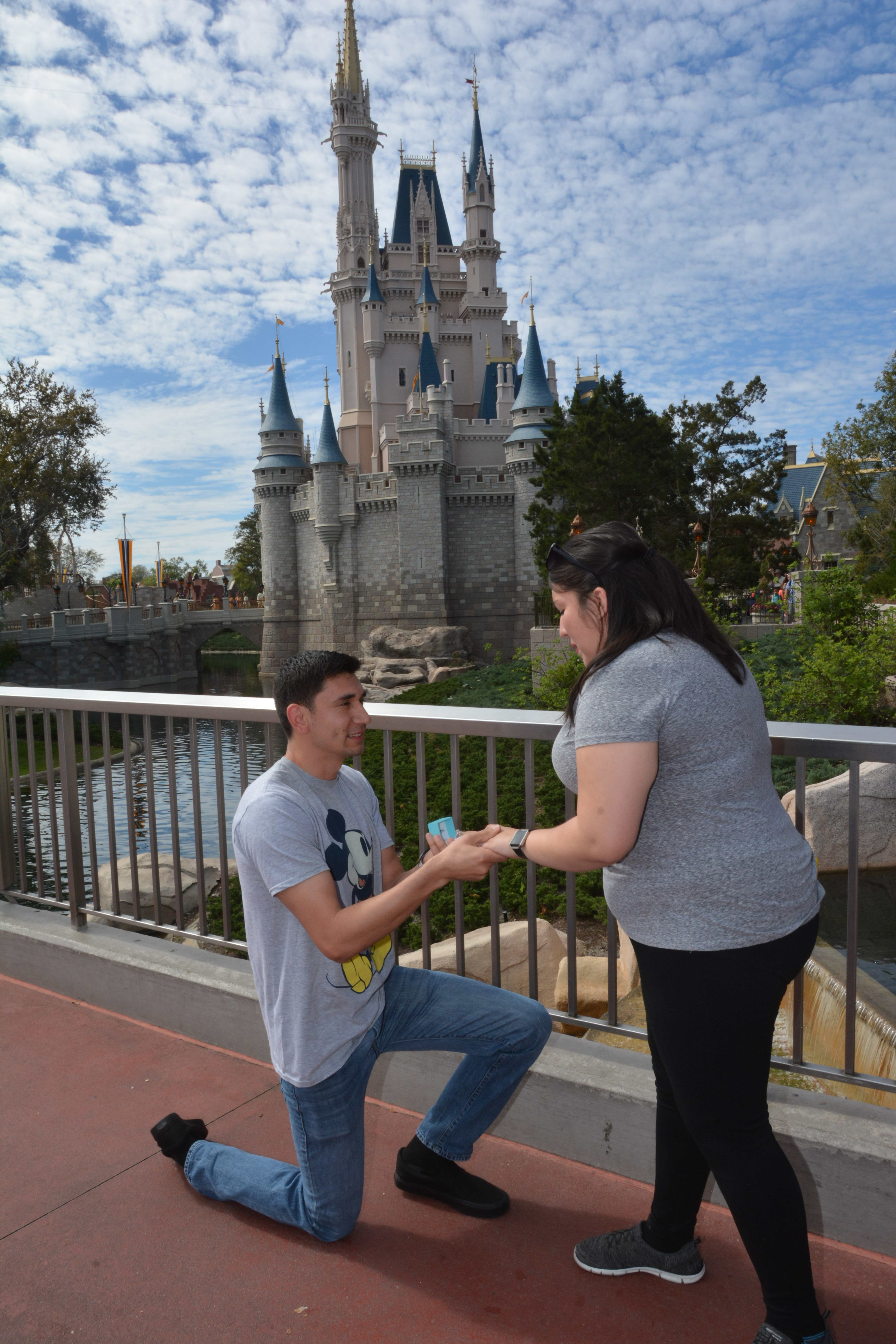 How did you two meet?

Alex + I met shortly after I moved to Rio Rancho when I was 18 years old and he was 19 years old. I was working at Baskin Robbins at the time, and my manager was his good friend from high school. He introduced us and we became friends.

After getting to know each other, he told me his mom was born + raised in Arroyo Hondo, but most of his family moved out of Taos in the 80's. I asked my mom if she knew who his family was and to my surprise, she said that she not only knew who his mom was, but that his auntie was one of her best friends in high school. It blew my mind when she told me the she had taken my sisters and I to some of their parties, and that I had met Alex before (this is around the age of 12 for me). It was truly fate that we met years later.  A few months after meeting Alex, I moved back to Taos to be with my family. Our feelings for one another grew stronger so I decided to visit him in Albuquerque. We went on our first date + the rest is history. We have been together ever since — almost 7 years this October!

How did he propose?
This past Christmas, Alex surprised me with a trip to Disney World as my Christmas present. If you know me, you know I am a total Disney addict. I love Disney, I love going to Disneyland, but I had never been to Disneyworld. Disney World had never even been a blimp on my radar. Florida is far + I never thought I would be able to go. So I was STOKED as all heck. Very shortly after surprising me with the best gift ever, Alex suggested we invite my two sisters with us to Disney World. Our mom unexpectedly passed away in October, and my sisters and I were very close to our mother, so it was a devastating loss. Alex said he wanted us all to experience Disney World together and that we should all do something fun together since the past few months before were extremely hard.

The night before we left, I picked up a couple of Disney shirts for Alex. One being a Mickey Mouse shirt. I told him we should match one of the days and of course he laughed it off. Our second day of Disney started off like normal. I woke up and was pumped to get on our way to Animal Kingdom, and Alex suggested that we both wear our matching Mickey shirts and my sister came in early that morning to do my makeup.

Fast forward to getting to Magic Kingdom. When going through security, he kept pointing me in the direction of what I *thought* was the shortest lines, but in reality, he was steering me away from walking in with my sisters because they had the ring box hidden in their bag. We rode Space Mountain and were on our way to ride Splash Mountain when he told me his mom wanted a photo in front of Cinderella's Castle. I asked him if I could take the photo of him and he said no because he wanted me in it.

I WAS SO EXCITED. Alex hates photos, but walking over to the castle, I was already planning out how to take this PERFECT photo for Instagram. I thought this would be the only photo I got of us together on the trip. I told my sisters to make sure they took extra photos on their phone in case the Cast Member didn't get the photo they way I envisioned.

Believe me, I thought I was in TOTAL control of this whole situation. Our cast member starts taking photos of us and right when I am about to walk away to see how the photos came out, Alex said "ONE MORE!" and I turned towards him thinking "what the heck?!"

He got down on one knee and asked me to marry him. I was totally surprised and so extremely happy!

Being a wedding photographer, I capture the happily ever afters of so many wonderful people. I couldn't believe my happily ever after began in the most magical place. Immediately after I said yes, the Disney cast member asked if he could take one more photo of us. He positioned my sisters to stand on each side of us and instructed us to give each other a kiss. To our surprise, Alex had proposed during one of the character shows that take place in front of the castle. The second the cast member told us to kiss and my sisters to be excited, fireworks started going off from the castle!

It was truly such an unforgettable and magical experience. It was the undoubtedly the best day/trip of my entire life and I owe it all to my Prince Charming

How did you react when Alex popped the question? Were you expecting it?

When I get nervous, I get shaky. Like small chihuahua in the snow, shaky. And boy, was I shaky! I couldn't believe that the moment I had waited for almost 7 years was finally happening. I was ecstatic. I was happy. I was over the moon! I immediately started crying (and continued to cry the entire day/rest of the trip) because I was so happy. I would be lying if I said I didn't slightly expect it. Alex had gone to Taos to see my dad the weekend before we left. Alex is a very traditional kind of guy so I thought he might be asking my dad for his permission to marry me. The days before we left, he seemed stressed out so any suspicions I had of a proposal went out the window because he seemed a little anxious to be traveling across the country with his girlfriend and two sisters. He was SO sneaky. So he had me fooled.